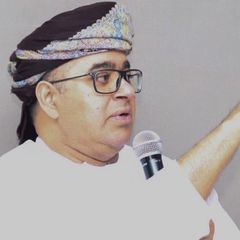 Prof Dr Taqi Al-Abdawani
Professorship, International University of Vienna

PhD University of Reading, UK

Master, University of Lincoln, UK

CMA, The Institute of Certified Management Accountants, Australia

ISO 9001:2008 Internal Auditor

External programme reviewer of Association of Arab Universities

External programme reviewer of Ministry of Higher Education, Oman

External reviewer of Oman Academic Accreditation Authority

Dr. Taqi Al Abduwani is a former Dean of Gulf College. Currently, he is the Chairperson of the Oman Association for Quality in Higher Education. He is the Deputy Chair- Board of Directors
Member- Board of Trustees, Programme Leader for MBA programme at the Centre for Postgraduate Studies, Gulf College. He is also a full time Business Studies lecturer both in the undergraduate and postgraduate. He has held several significant posts, including Managing
Director for the first privatised higher educational institution in the Kingdom of Bahrain. Prior to this, he worked in several government organisations in various designations such as Co-Opted
Member and Executive Committee member at OQNHE, Director of Human Resources, Director of Training, and Director of Follow-up and Administrative Regulations.
He obtained his PhD Degree in Education from University of Reading, UK (2009). His dissertation delved on assessing the role of the soft component of human capital theory and explains the differences in soft skill endowment in Oman. He obtained his Master's Degree in Business Administration (Finance) from University of Lincolnshire, UK in 1998 and his first degree from North East Wales Institute of Higher Education, UK. He has Certified Management Accountant Membership from the Institute of Certified Management Accountants, Australia, as well as being a member of the Society for Human Resource Management, USA, and the Arabian Society for Human Resource Management. He is also a member of the Club of Rectors of Europe and external programme reviewer of Association of Arab Universities.
To date, he has published research papers in various international refereed journals and presented research papers in international conferences. Moreover, he is a member of various professional bodies and a reviewer for a number of international refereed journals. He has also been a resource person in several international seminars, workshops and conferences on topics relating to soft skills, human resource development issues and localisation of jobs in GCC countries. His sessions include ownership and management of businesses, small business incubators, teaching methods, managing your teaching profile, research ethics, plagiarism and over-marking.