Vision
To be recognized as the leading independent network for quality enhancement in higher education in the MENA region.
Mission
To act as a facilitator in enhancing quality within higher education in the Sultanate of Oman, through the sharing of; ideas, research, and good practice.
Values
Quality, Transparency, Diversity, Professional Ethics, Collaboration, Social responsibility.

Call for Articles for the newsletter
For those who are interested in publishing their institution's news and short articles in QAQHE newsletter, the Association is accepting articles now.
Updated
Latest updated of the Association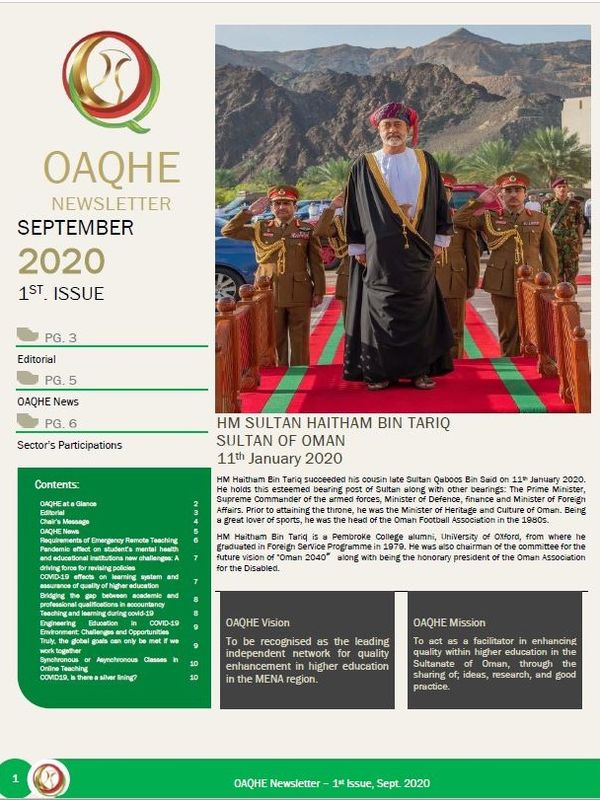 The first issue of the newsletter is available now
ISSUE No. 1 SEPT. 2020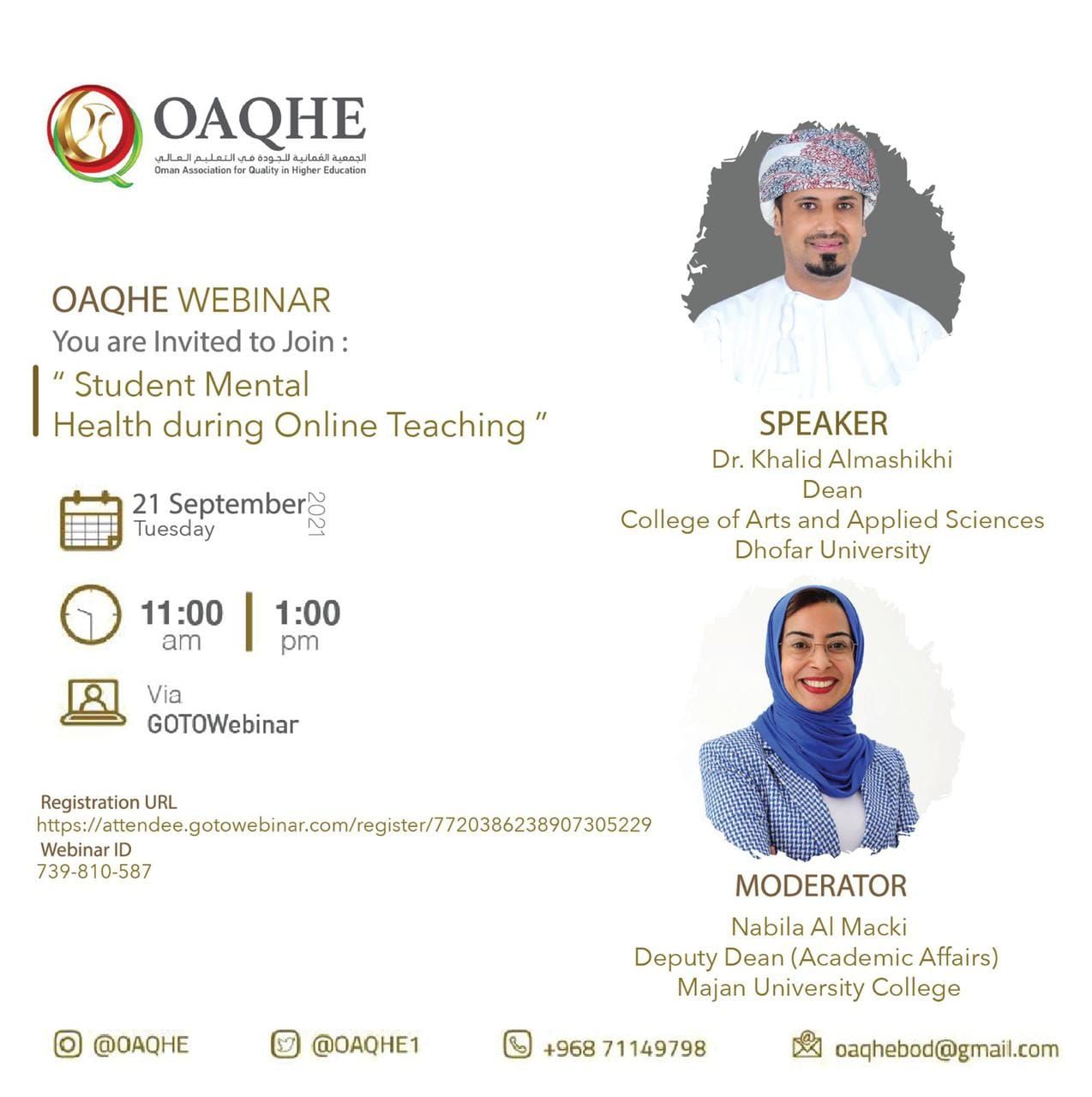 Aligning Higher Education Strategies with Vision 2040

Webinar


OAQHE Webinar
Sharing Good Practice: Lessons Learned from Online Teaching
During the pandemic period and the plan of next academic year