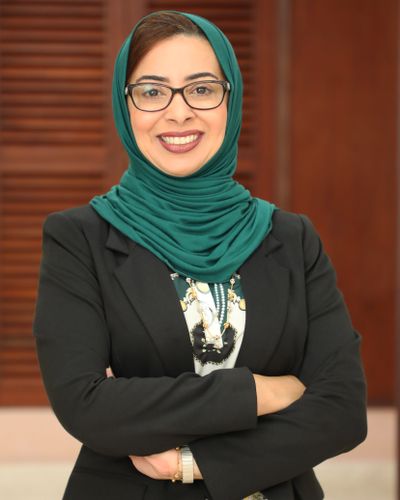 Ms Nabila Al Macki
Deputy Dean, Majan University College
nabila.macki@majancollege.edu.om

Nabila Al Macki, Deputy Dean (Academic Affairs) at Majan University College, Muscat, earned her MBA (Financial Management) from the University of Hull, UK. In 2018 she became a Senior Fellow of the Higher Education Academy (SFHEA). She has a rich teaching experience, particularly in the areas of Finance, Accounting, Human Resource Management, and Leadership, at both undergraduate and postgraduate levels. Her research interests include curriculum development, teaching, learning and assessment strategies, leadership and staff development. In addition to teaching, she has also supervised undergraduate projects at Majan College.
Ms Nabila has the experience of preparing documentation for programme validation, institutional reviews and annual evaluation of academic programmes and quality audits. She has also chairs Examination Boards. Through her work at Majan College, frequent cooperation with senior managers at the University of Bedfordshire, and awareness of practices at other HEIs, Ms. Nabila has acquired extensive knowledge of UK quality assurance procedures and of higher education systems and standards in Oman.
Ms Nabila is a member of the Ministry of Higher Education register of subject specialists for academic programme licensing in Oman. She is also an external reviewer with the Oman Academic Accreditation Authority.