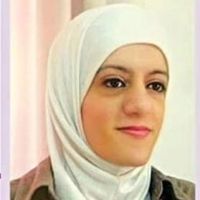 Ms Alaa Al-Ateeli
Lecturer &QAEO - Centre for Quality Assurance and Enhancement, Gulf College
alattili@gulfcollege.edu.om ,
a_alattili@yahoo.com

About and Bio
Ms Alaa has a MSc. in Computer Science and with 17 years of experience in higher education, 13 of which in quality assurance in higher education. She held the position of Head of Quality Assurance Department in Al Zahra College for Women from October, 2010 till February, 2018. During which, she oversaw the development, implementation, and instillation of institutional and academic quality standards at the College. Along with her duties as a Head of Quality Assurance Department, she conducted many seminars and workshops to promote and reinforce quality assurance in the College. Her experience includes being a lecturer in different well known Omani higher education institutions along with her experience in Jordan. She developed academic subjects and curriculum in HEIs where she had worked. Moreover, she co-authored papers related to IT and pedagogy in peer reviewed media. Currently, she is working in the Centre for Quality Assurance and Enhancement in Gulf College which is academically affiliated with Staffordshire University and Cardiff Metropolitan University in the United Kingdom.
Ms Alaa is also an external reviewer with the Ministry of Higher Education in Oman to evaluate academic programs in the field of IT, a member of the Consultative Committee - Oman Academic Accreditation Authority (OAAA), a member of the Board of Directors of Oman Association for Quality in Higher Education (OAQHE) since its inception in December 2017 and an external reviewer with Oman Academic Accreditation Authority (OAAA) since 2014.